Follow these instructions:
1. Open your enterprise manager, expand the list on the left hand side panel to reach local.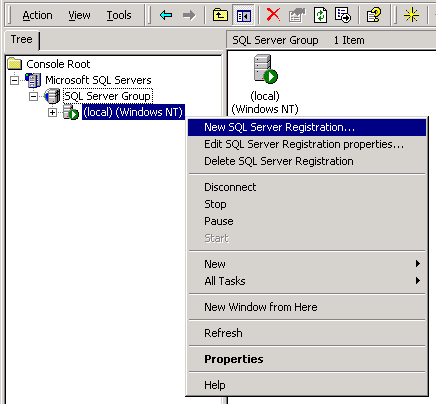 2. Right-click '(local) (Windows NT)' and select 'New SQL Server Registration'.
3. Enter the server IP hosting your database.
4. Authentication Mode: 'Select The SQL Server login information that was assigned to me...'
5. Connection Options: 'Login automatically...' and enter your ID and password
6. Select a connection group or create a new one. This is to keep things organized; choosing one over the other will not affect your connection.
7. Click on 'Finish' and you are done.