Semi-dedicated hosting on Windows Server
ASP.NET & MSSQL application hosting
IndicHosts.Net's Semi-Dedicated Servers are a perfect fill-in between shared hosting and Dedicated Servers. We only setup 6 Semi-Dedicated accounts per physical server and this ensures maximum performance for your websites or applications. Since each Semi-Dedicated Server has only a percentage of the total server
 resources, you can enjoy the reliability and performance of a Dedicated Server, but for a fraction of the cost. All Windows server environments are provisioned with all frameworks, software and control panels installed to provide the richest ASP.NET semi-dedicated hosting environment with SQL server for your applications
Semi-dedicated Windows server plans
Semi-Dedicated Basic
Screaming fast application
4G Dedicated RAM

25GB NVMe Storage

500 GB Bandwidth/mo

3 CPU Cores

1 Account

Reseller Access

Windows Customization

Money Back Guarantee

Free Site Migration
Semi-Dedicated One
Multiple sites with reseller panel
6G Dedicated RAM

50GB NVMe Storage

2 TB Bandwidth/mo

5 CPU Cores

10 Account

Reseller Access

Windows Customization

Content Delivery Network

Free Site Migration
Semi-Dedicated Two
Turbo powered business website
12G Dedicated RAM

100GB NVMe Storage

5 TB Bandwidth/mo

8 CPU Cores

20 Account

Reseller  Access

Windows Customization

Money Back Guarantee

Free Site Migration
Comparison of Windows semi dedicated plans
Web Application Installer
Spam Incoming Email Filtering
Easy Google Apps Integration
MS SQL 2012/14/17 Databases
ASP .NET v1.1, 2, 3.5, 4 and 5
LINQ / AJAX / Silverlight
SAS 70 Type II Certified Datacenter
Multi Core Xeon with RAID-1
24/7/365 Technical Support
Free RapidSSL Certificate
Hackware & Malware Protection
Sign-Up today with 30 days Money Back Guaranttee
Experience unmatched performance with our high-performance Semi-Dedicated Hosting. It is designed from the ground up to accommodate demanding workloads. We will manage server administration, optimization, and security so that you can focus on your website.
Your account features full-management for a truly worry-free hosting experience. Our friendly and knowledgeable 24/7/365 Support team is hard at work around the clock managing your software, network, and hardware to enable yu to focus on your website.
Who is semi-dedicated hosting for?
Semi-Dedicated Hosting is for users that want more power than virtual accounts often offer, but aren't quite ready to make the leap to a dedicated server. By going with a semi-dedicated server they will be on a machine where they have access to a large portion of the resources, allowing them to run more traffic-intensive websites as well as more complex scripts and software. Additionally, they get fine-grained control over their servers because they are no longer limited by the virtual hosting control panel and are free to have the server tweaked exactly to their likings. It is the perfect intermediary step between migrating from virtual to dedicated
Hardware Specification
All Servers are powered by Tetra Core Intel Xeon or AMD EYPC processors. Each physical server has 128-512 GB of RAM with NVMe/SSD Raid drives ensuring industry-leading performance. Semi-dedicated servers is provisioned with Windows Server 2016 Standard edition, our preferred operating system for ASP.NET hosting.
I already have a website. Can I transfer my website to IndicHosts?
Yes, you can transfer your website for free to your IndicHosts Hosting account. Your free website transfer includes up to 3 websites, databases, and/or cPanel accounts. The cost for additional website transfers is $5 per item. If you have any questions along the way, our 24/7 support team is here to assist you.
How do I get started with my web hosting account?
You'll have an easy time getting started with your new Web Hosting account! After you have purchased your Web Hosting package, you will be sent a Welcome Email with login details to the Hosting control panel. The hosting control panel includes everything you need to manage your Web Hosting account. You will find important information in your control panel including:
Email Login Information
FTP Connection Details
SSH Connection Details
cPanel Login Details (cPanel is the control panel you will use to manage your websites, files, email, databases, and more. You will also find Softaculous in your cPanel control panel. Softaculous gives you the ability to install the web's most popular software to your web hosting account with 1-click. Install software like WordPress, Drupal, Joomla, Magento, and more in a matter of seconds.
Publishing Your Website
To publish your web site's files so your audience can view it, upload the files to your account's public_html directory. You are able to update your web site files whenever you want to. However, your audience will not be able to view any files not included in the public_html directory (or within the subdirectory beneath public_html).
Configuring Your Domain Name
If you have a domain name that was not purchased from IndicHosts that you would like to use with your IndicHosts account, you will need to update that domain's nameservers (DNS). You won't have to do this if you bought your domain from IndicHosts.net. It has already been done for you.
The nameservers and their IP addresses are listed in the Product Details of Customer portal at IndicHosts. The nameservers for your web hosting account are provided in your welcome email.
Requesting A Free Website Migration
Do you have an existing website that you would like to migrate to IndicHosts? We will migrate it from your previous host for free! You can request your free website migration by raising a ticket.
30day Money back guarantee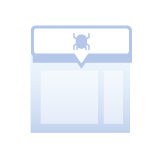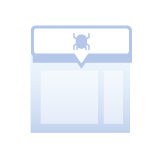 Pure SSD Storage
Pure SSD storage for your website, ensuring fastest disk I/O performance in the class. NVMe SSD storage now available on request.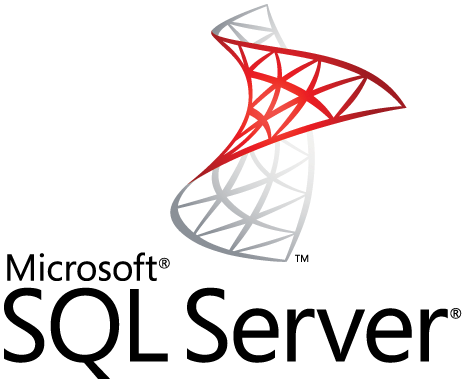 SQL Databases
Economical and high-performance SQL Server for web hosting with pure SSD. SQL Server supports Core Engine service and Full-Text Search.
SmarterMail
We provide enterprise grade WebMail interface
Feature-rich Webmail, Contact management with  Calendars and Scheduling and Team Workplace.
CloudFlare CDN
Use basic-level of CloudFlare content delivery network free of cost. Local delivery of static assets for global visitors to your website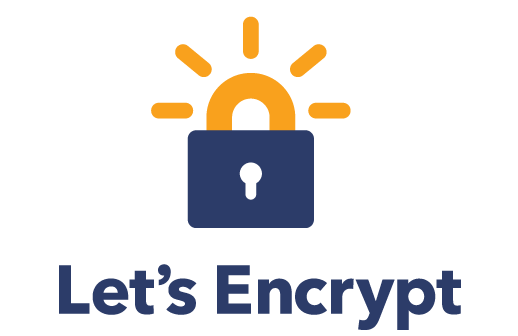 SSL Certificates
Secure website content, visitor data exchange, with a free of cost 256bit Let's Encrypt SSL certificate. Certficate valid for 90days, renews automatically