ASP Web hosting
ASP.NET hosting uses hardware running the Microsoft Windows Server operating system. If you're already familiar with Windows on desktop computers and would prefer to stick with what you know, these are the shared ASP hosting plans for you. ASP Web Hosting is also backed by Microsoft, which regularly provides updates to keep your hosting secure and free of bugs. On the more technical side, Windows server hosting is the only hardware capable of running the Visual Basic or .NET programming languages. It's also your best option for scripting Active Server Pages (.ASP).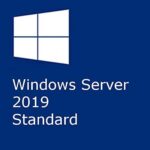 Advanced
Windows web hosting
1 Sites

10 GB Storage

25 GB Bandwidth/mo

75 Email Accounts

15 MySQL Database

1 MS SQL Database

PHP, ASP, ASP.NET & NET CORE

Free Domain Name

Money Back Guarantee

Free Site Migration
Professional
Multiple sites ASP Web hosting
5 Sites

30 GB Storage

50 GB Bandwidth/mo

75 Email Accounts

25 MySQL Database

5 MS SQL Database

PHP, ASP, ASP.NET & NET CORE

Free Domain Name

Money Back Guarantee

Free Site Migration
Business
Turbo powered business website
10 Sites

50 GB Storage

80 GB Bandwidth/mo

100 Email Accounts

25 MySQL Database

10 MS SQL Database

PHP, ASP, ASP.NET & NET CORE

Free Domain Name

Money Back Guarantee

Free Site Migration
Frequently asked questions
ASP Hosting - Over of features
General Features
Plesk Onyx Control Panel
Hosted on Ultrafast Servers
Very Fast RAID SSD Storage
State of the Art Datacenter
5 days money back guarantee
Private Name Servers
Service features
90 Day Money Back Guarantee
99.9% Uptime Guarantee
24/7 Technical Support
Free Migration / Transfer
No Long Term Contracts
Fully Managed Service
White Label Service
High Frequency Compute
Redundant NVMe SSD
RAID Protected Storage
IP Blacklist Protection
Asia and EU Optimized Routes
Domains Features
Sub Domains
International Domain
Virtual Directories
FTP Accounts
Dedicated Pool
Advanced Web Statistics
Database Features
SQL Server & MySQL 5 Databases
Full Text Search
SQL Server Management Studio
Remote Visual Studio Access
Database Backup/Restore From CP
Local + Remote Connections
Remote Management
Multiple users
Development Features
Classic ASP Hosting
ASP.NET (2.0 / 3.5 / 4.0 / 4.5)
.NET 2.0 / 3.0 / 3.5 / 4.0 / 4.5
.NET Core 1.x / 2.x
ASP.NET Full Trust Support
ASP.NET MVC 2, 3 and 4 Support
LINQ Hosting
URL Rewrite Module
Silverlight Hosting
PHP5 Hosting
/bin folder, CodeBehind
ASP.NET Web Service Support
Web Deploy Support
Visual Studio Deployment
Email Features
SMTP / POP Support
WebMail Access
Send Emails From Web Application
Control Panel Features
Custom IIS Settings
Virtual Directories
Scheduled Tasks (Addon)
Supported Applications
BlogEngine.NET
DotNetNuke Community Edition
nopCommerce (More info)
Sitefinity CMS (More info)
Umbraco CMS (More info)
Joomla
WordPress
phpBB
Kentico / Kooboo CMS
ScrewTurn Wiki 3.0
YetAnotherForum.NET
ResourceBlender.NET
SilverStripe /TangoCMS
Moodle / MonoX
I already have a website. Can I transfer my website to IndicHosts?
Yes, you can transfer your website for free to your IndicHosts Hosting account. Your free website transfer includes up to 3 websites, databases, and/or cPanel accounts. The cost for additional website transfers is $5 per item. If you have any questions along the way, our 24/7 support team is here to assist you.
How do I get started with my web hosting account?
You'll have an easy time getting started with your new Web Hosting account! After you have purchased your Web Hosting package, you will be sent a Welcome Email with login details to the Hosting control panel. The hosting control panel includes everything you need to manage your Web Hosting account. You will find important information in your control panel including:
Email Login Information
FTP Connection Details
SSH Connection Details
cPanel Login Details (cPanel is the control panel you will use to manage your websites, files, email, databases, and more. You will also find Softaculous in your cPanel control panel. Softaculous gives you the ability to install the web's most popular software to your web hosting account with 1-click. Install software like WordPress, Drupal, Joomla, Magento, and more in a matter of seconds.
Publishing Your Website
To publish your web site's files so your audience can view it, upload the files to your account's public_html directory. You are able to update your web site files whenever you want to. However, your audience will not be able to view any files not included in the public_html directory (or within the subdirectory beneath public_html).
Configuring Your Domain Name
If you have a domain name that was not purchased from IndicHosts that you would like to use with your IndicHosts account, you will need to update that domain's nameservers (DNS). You won't have to do this if you bought your domain from IndicHosts.net. It has already been done for you.
The nameservers and their IP addresses are listed in the Product Details of Customer portal at IndicHosts. The nameservers for your web hosting account are provided in your welcome email.
Requesting A Free Website Migration
Do you have an existing website that you would like to migrate to IndicHosts? We will migrate it from your previous host for free! You can request your free website migration by raising a ticket.
Our friendly and knowledgeable team is available 24 hours a day, 7 days a week to answer any queries or attend to any issues you may have while using our service.
We will refund your money back to you, no questions asked, within 30 days of your first order, incase you are not satisfied.
Risk free hosting.
Our data center is fully redundant with no single point of failure, providing your website with reliable global network connectivity.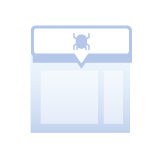 Backups
We backup your website periodically. Even multiple times a day, depending on your needs and plan. In contingency, Sleep safe knowing we have a copy of your data.
Common ASP.NET hosting Features

Pure SSD Storage
SSD storage for your website files ensures the fastest storage disk performance in the class. Boon for dynamic websites with database changes and for file sharing websites & forums. NVMe storage available!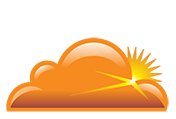 CloudFlare CDN
Our partnership with CloudFlare content delivery network, enables our clients to use the basic-level of CloudFlare CDN free of cost. This ensures the fast global performance for your website.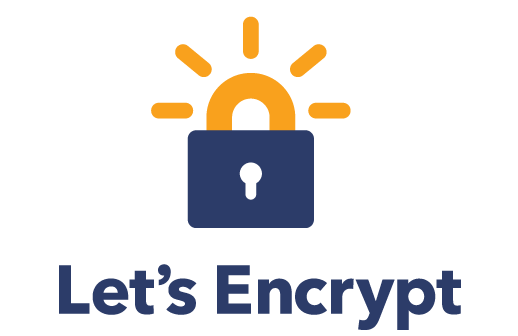 SSL Certificates
Make your HTTPS ready free of cost, Keeping your website visitor data exchange secure, with 256bit SSL encryption.
SmarterMail
We provide enterprise grade WebMail interface and analytics software with semi-dedicated asp.net server. Feature-rich Webmail, Contact management with Calendars and Scheduling.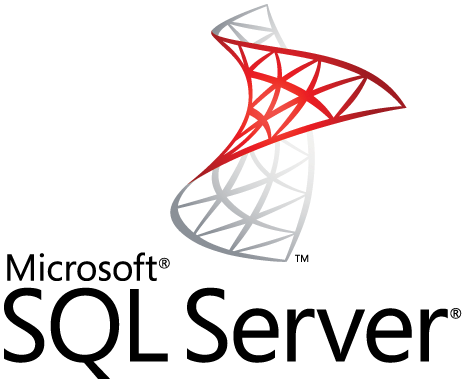 SQL Server
Economical and high-performance shared SQL Server for web hosting . MS SQL Server supports Core Engine service and Full-Text Search.